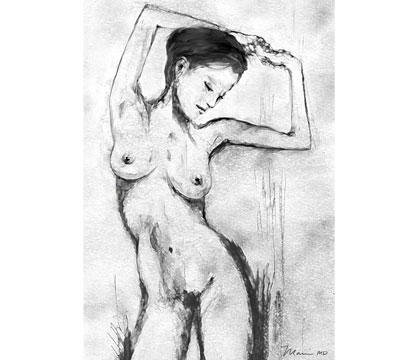 Skin Care Med Spa in Beverly Hills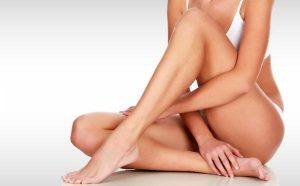 Dr. Marc Mani's plastic surgery office is also the home to his full-service Skin Care Med Spa. Here, you can choose non-surgical procedures that provide remarkable aesthetic upgrades without significant downtime. Dr. Mani's patients rave that this med spa is the best provider of laser hair removal, skin tightening and intense pulsed light therapy treatments available in Beverly Hills.
LASER HAIR REMOVAL
If you have grown tired of waxing and shaving unwanted body hair, it is time to consider laser hair removal. This painless treatment targets the follicles on most parts of the body, including the arm pits, face, legs, arms and bikini line.
The procedure works by heating the hair follicles, preventing hairs from resprouting in these areas. For best results, patients should schedule multiple treatments. The results are long-lasting, but after a few years, you may need an occasional touch-up to keep the area smooth and hair-free.
While the laser works best on dark, course hair, the technology has improved for patients with lighter and finer hair. Dr. Mani can assess your candidacy and provide a realistic idea of what laser hair removal can accomplish during a consultation.
ENERGY-BASED SKIN TIGHTENING
Dr. Mani's med spa uses energy-based skin tightening to tighten skin tissue and rejuvenate the appearance of skin. As you age, your body decreases its production of collagen. Since collagen plays such a big part in your skin's elasticity, having less collagen allows the skin to become lax and wrinkled.
To counteract your skin's laxness, deep infrared light heats beneath the skin's surface. Afterward, the treated area gradually develops new collagen, which improves the appearance of the skin. Peak results become visible after one to three months. Generally, one treatment is sufficient for great results, though Dr. Mani may suggest additional sessions depending on the current condition of your skin.
Skin tightening is a safe procedure. You can expect to feel heat during the treatment, but not substantial discomfort. You are cleared to resume normal activities as soon as you leave Dr. Mani's office.
INTENSE PULSED LIGHT THERAPY
Known as photofacial, intense pulsed light (IPL) therapy improves the texture and tone of your skin without the need for surgery. Specifically, this treatment minimizes age spots, sun damage, uneven pigmentation, freckles and skin redness. It is most often used on the face, hands, chest and neck.
Unlike traditional laser treatments, IPL sends out multiple wavelengths of light, which allows it to treat multiple skin conditions simultaneously. The heat from the light targets the cells beneath your skin's surface responsible for the irregular pigmentation. Because the treatment is non-ablative, it does not harm your epidermis (top layers of the skin). Multiple treatments are often recommended to attain your desired results.
Your skin may temporarily look like it has been sunburned after treatment, but the redness soon fades and discomfort is minimal. Most patients resume their normal activities as soon as they leave the med spa.
COSTS FOR COSMETIC SKIN CARE PROCEDURES
The price of these minimally invasive treatments depends on which procedure you have chosen and the size of the area or areas being treated. During a consultation, Dr. Mani will listen to your concerns and provide you with a complete cost breakdown so that you can make an informed decision about having the procedure.
SCHEDULE A CONSULTATION
To make an appointment to discuss laser hair removal, energy-based skin tightening and/or IPL therapy with Dr. Mani, please send an email or call (310) 203-0511.